Directory Synchronization and Novell eDirectory
Similar to syncing an active directory server, Novell has it's own required fields, which are detailed in this article.
When integrating Novell eDirectory, follow the instructions for configuring Directory Sync. For Novell the use the Connection String CN=Admin,O=users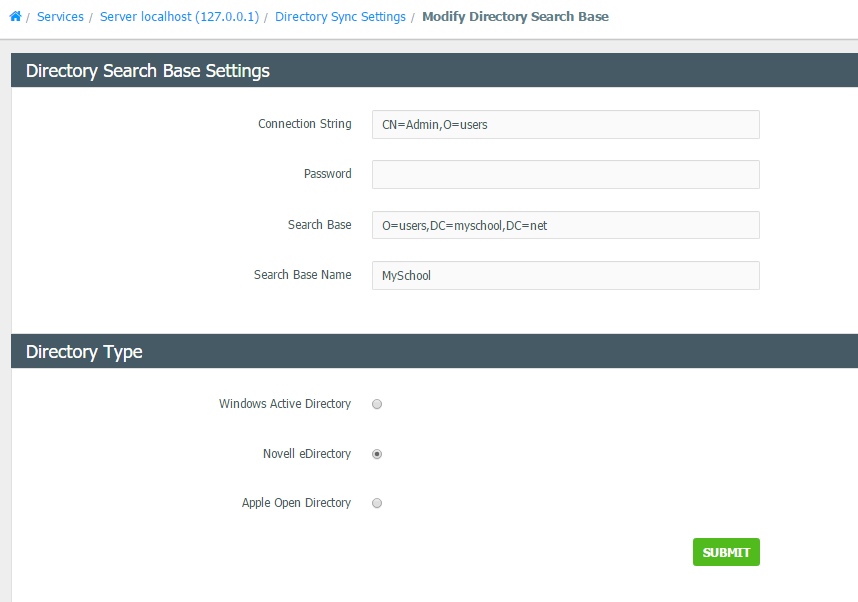 When setting up the Search Base, Novell requires connection on port 636 with SSL enabled.