Configuring the Netsweeper RADIUS service
The Netsweeper can accept RADIUS Accounting Request packets from your AAA infrastructure in order to meet your provisioning requirements. To configure the Netsweeper's RADIUS service, login to the WebAdmin, navigate to System Tools > Services, click the appropriate host (most likely the WebAdmin), to expand it's list of services and under the Radius section click the More button and select Radius Logger Settings.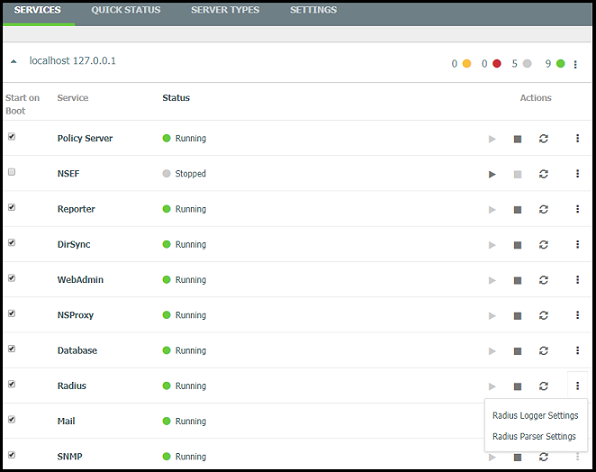 figure 1-1
Add your AAA hosts as clients to the bottom of the configuration file as follows: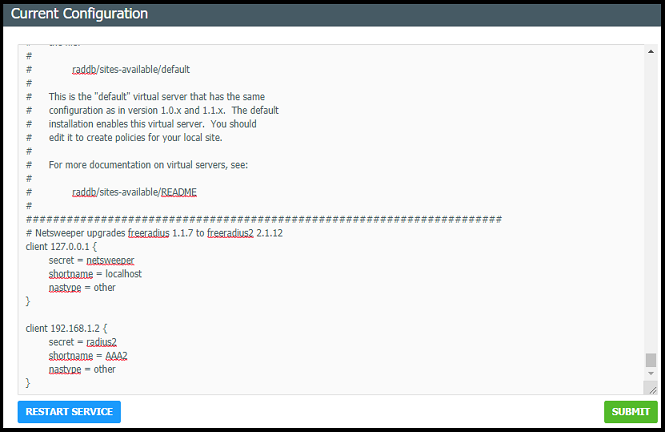 figure 1-2
Apply your changes to the Radius Logger Settings by clicking the Submit and Restart Service buttons.
For a comprehensive look at this topic, please refer to our Radius Configuration Manual.