Netsweeper recently introduced a new site for tracking the status of all of our self-hosted cloud platforms.
If you are concerned you may be experiencing degraded services, simply navigate to https://netsweeper.statuspage.io/ and locate the status info for the platform used by your school or organization, as shown in screenshot 01.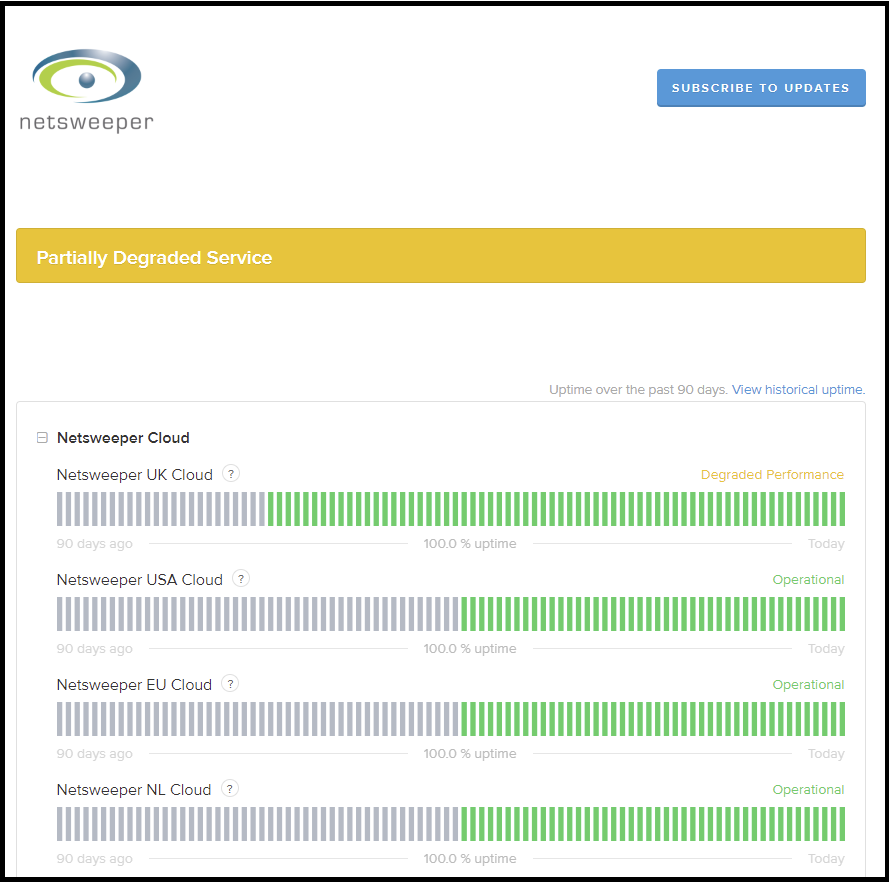 Screenshot 01
Furthermore, if you wish to received updates proactively, simply click the Subscribe to Updates button.