If the Netsweeper proxy certificate is going to expire in the near future, it is necessary to generate a new NSProxy certificate in the NSProxy Certificate Authority.
The NSProxy SSL Certificate link can be found in the Services > Server page in the 'NSProxy' section.
Option 1 - Upload an externally generated certificate
To upload an externally generated certificate, stay in the Manage Tab
and use the Upload Certificate section to upload a new private and public certificate for NSProxy.

Option 2 - Generate a self signed certificate
In the NSProxy Certificate Authority click on the Generate Tab.
Use this section to regenerate the NSProxy certificate which will be automatically used by the server after generation. Once the certificate is generated, you will need to restart NSProxy service before it will be used by the NSProxy.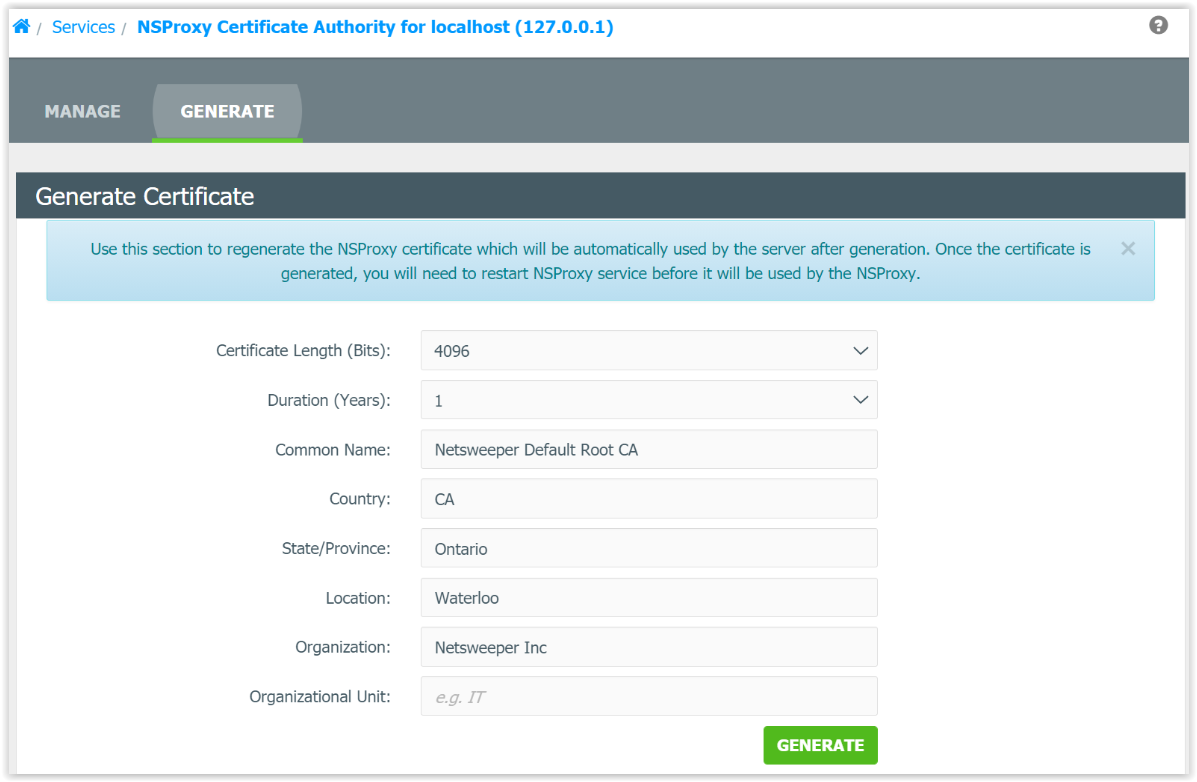 --------
For more information
Refer to the "NSProxy Certificate Authority" section in our online documentation.
WebAdmin Certificate Management (netsweeper.com)
In addition, if there are additional proxy servers, the new certificate needs to be copied to to all remote proxy servers. Please refer to the following KB for details.
How to copy a newly generated Netsweeper Proxy CA Certificate to remote proxy servers. – Netsweeper