This article discusses the uses of Monitoring Graphs and MIBs.
Monitoring Graphs in the WebAdmin use real-time data presented in a graphical format, featuring custom data. This data can be viewed in timeframes of 6 months, 3 months, 30 days, 7 days, or 24 hours.

In the WebAdmin, navigate to Administration> Monitoring.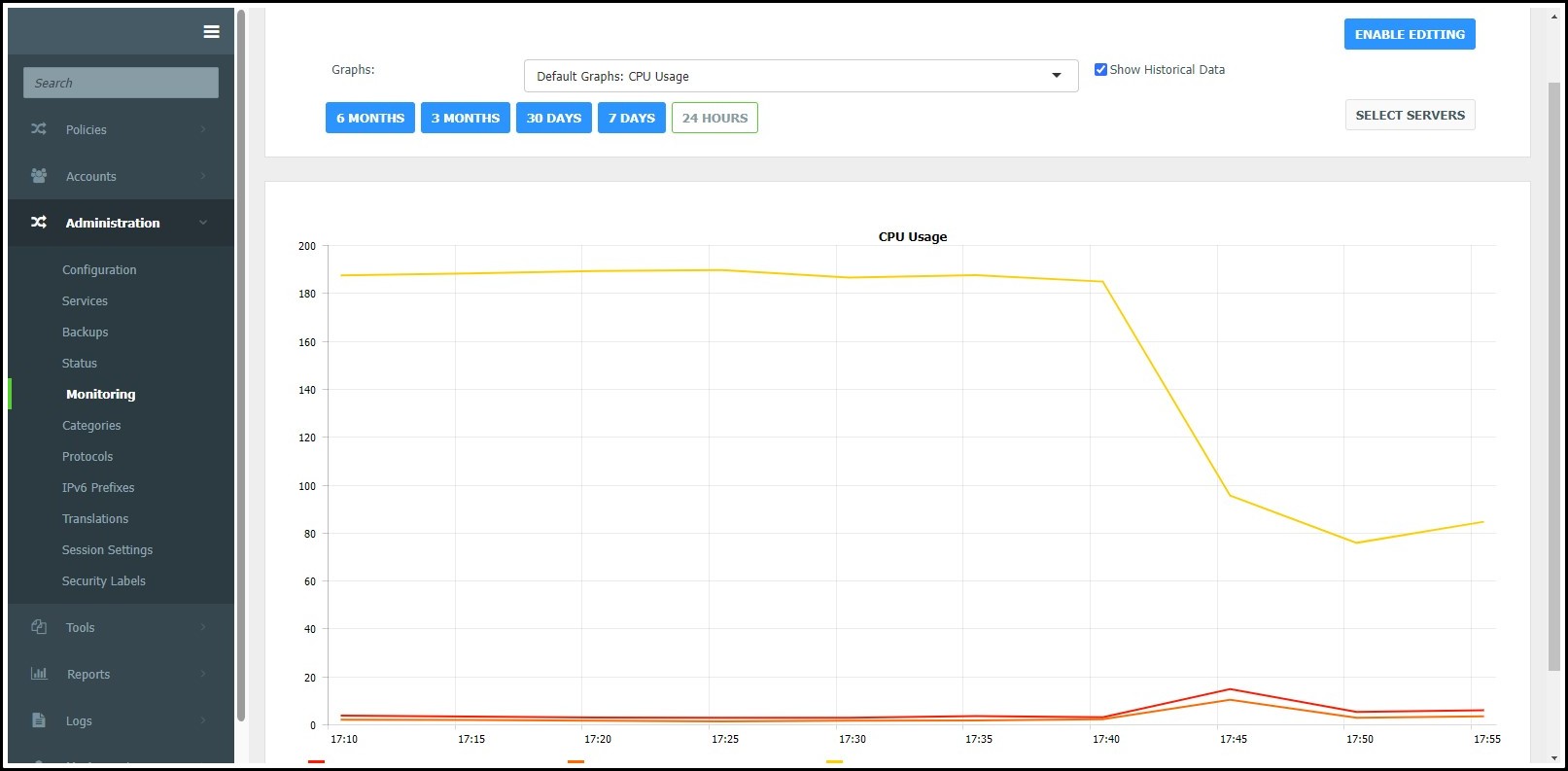 You can click the Enable Editing button, enter the Graph Title and add MIBs to view real-time data as well as historical data of the selected servers.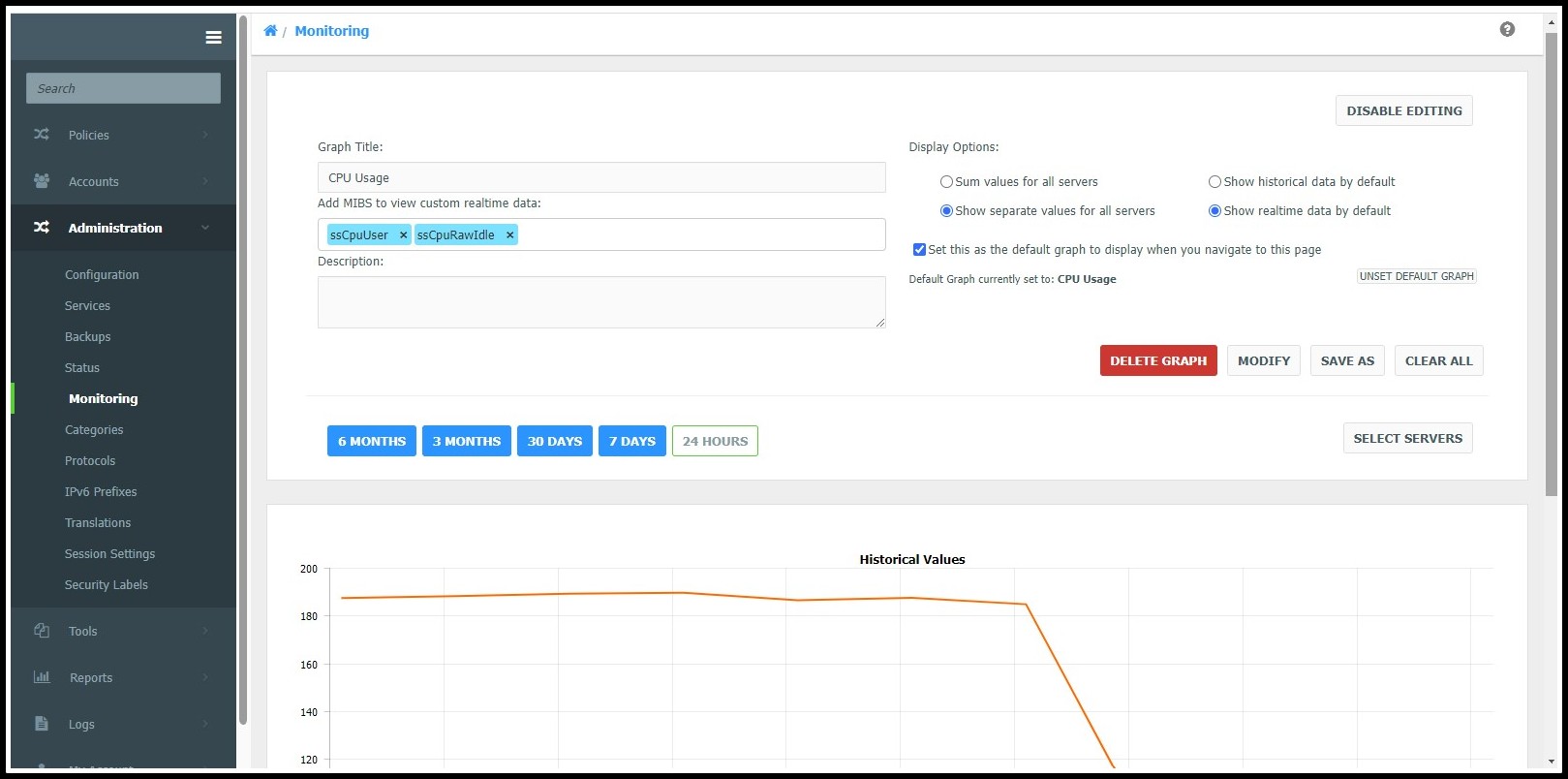 Below is the link to our documentation which has all the Monitoring MIBs.