There is a special flag that must be enabled to allow support for terminal services.
If you are getting an "Inactive GUI session" error when connecting to a remote computer, you likely need to set the flag for terminal services.
To enable this feature, edit your uninstalled WAgent application with an MSI editor as follows.
In the MSI Editor, navigate to the Property table and find the NS_WAGENT_ARGS row.
Add the -F flag to the end of the arguments to force the sending state even when the GUI session is inactive.
Save the changes, install the updated version and retest.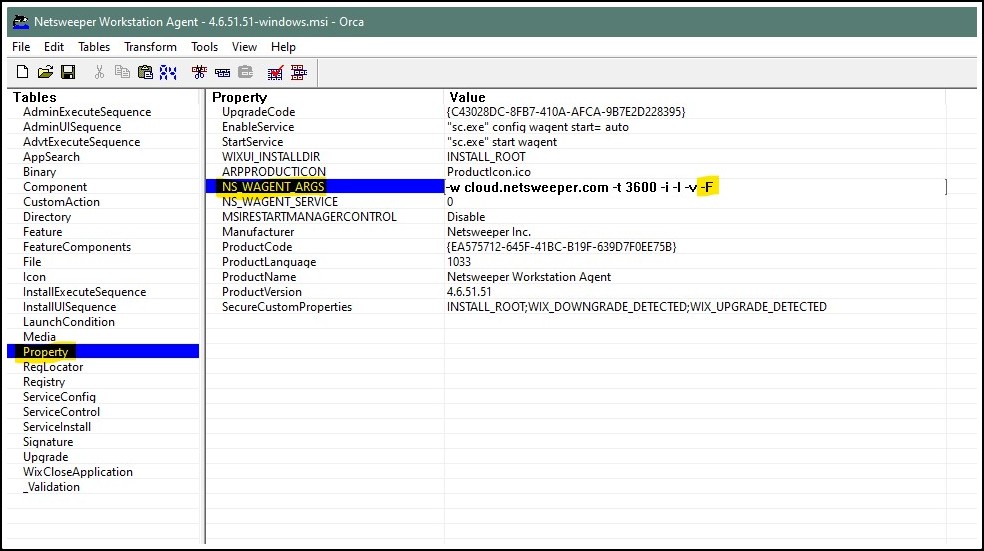 For more information about WAgent Flags, please see our Workstation Agent documentation.