Prerequisites
In order to be able to run onGuard, you must be running Policy Server version 8.1.0819 EA or higher.
To confirm your Netsweeper Policy Server version, navigate to Administration > Status > Services.

If you need to upgrade, please refer to our Preparing to Upgrade knowledgebase article, or reach out to Netsweeper Support for assistance.
Enabling onGuard in your WebAdmin
Once you have satisfied the prerequisite requirements, you can enable to onGuard in your WebAdmin by following these steps:
With an Admin-level account, navigate to Administration > Configuration > WebAdmin Settings > onGuard Settings and ensure the fields are filled out with the appropriate information for your deployment.

Enabling onGuard for WebAdmin Users.
Once the onGuard Dashboard has been enabled for your WebAdmin, you can provide access on a per-account basis.
To provide access to a Sysop or Admin account, navigate to Accounts > Accounts, select the desired account and navigate to the Permissions tab.
Here you can enable either some or all onGuard permissions.

Accessing the onGuard Dashboard from the WebAdmin
Once the onGuard permissions have been provided, the user will be able to access the Dashboard by navigating to Tools > onGuard.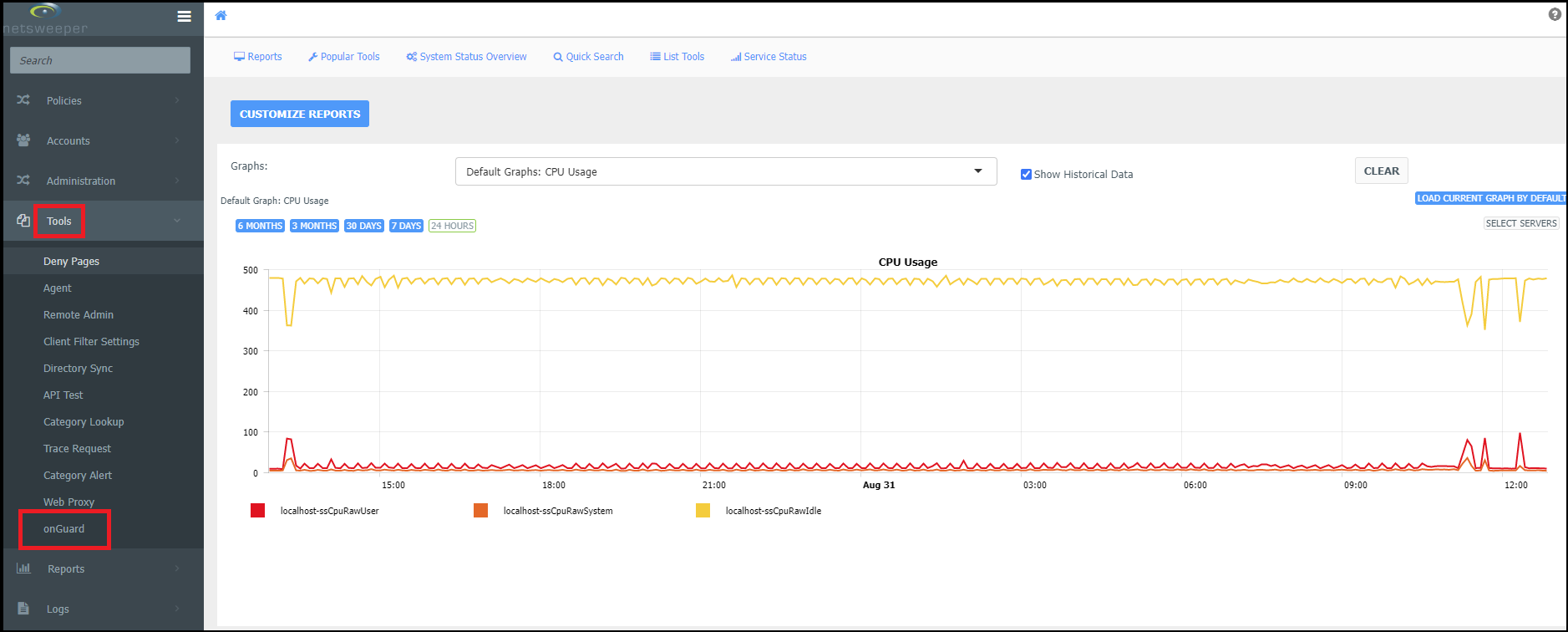 Additional Considerations.
In order to send user-data to the onGuard Dashboard, users in your deployment will need to be running a compatible version of the Netsweeper Client Filter, with the onGuard settings configured.
To inquire about this, please reach out to your Netsweeper Account Manager, or Netsweeper Support.
Additional Information
For more information about onGuard, please review the following documentation: