Understanding onGuard Events
An Event is generated every time onGuard detects a potential risk activity. All Events can be seen on the onGuard Dashboard; with color-coded Categories, as well as Date, Student, School, and the current Status of the Event.
Event Details
To view the details of a specific Event, simply click on it to open the Event Details.

The Event Details view contains a screenshot of the user's screen that triggered the Event, on the left side of the page.
The right side of the page contains detailed information about the Event; including the Student's Policy, the URL of the site, the program that captured the Event, the workstation the Event was generated from, and the type of Event, such as ocr. (optical character recognition).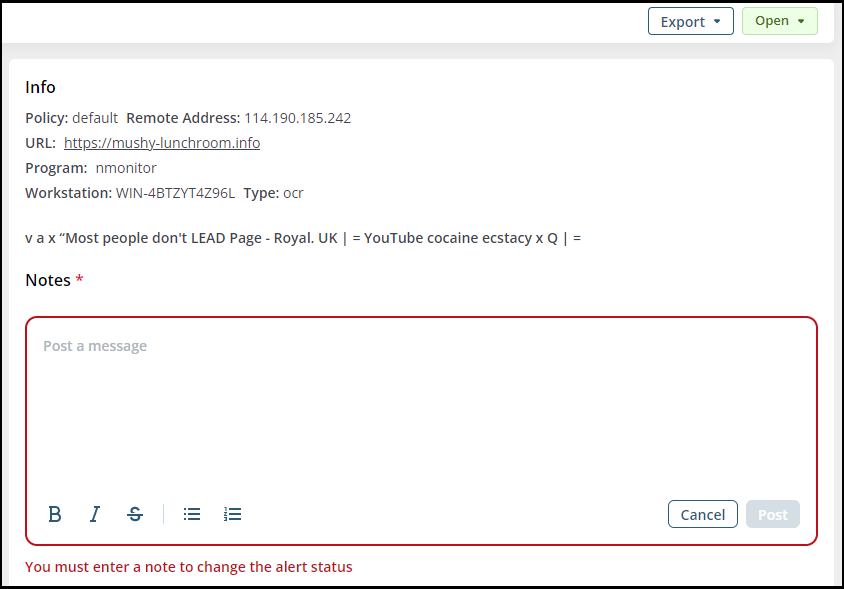 Managing Events
You can export a copy of the Event with the Export button, as well as manage the Status of the Event by clicking on the current Status Icon in the top righthand corner of the page.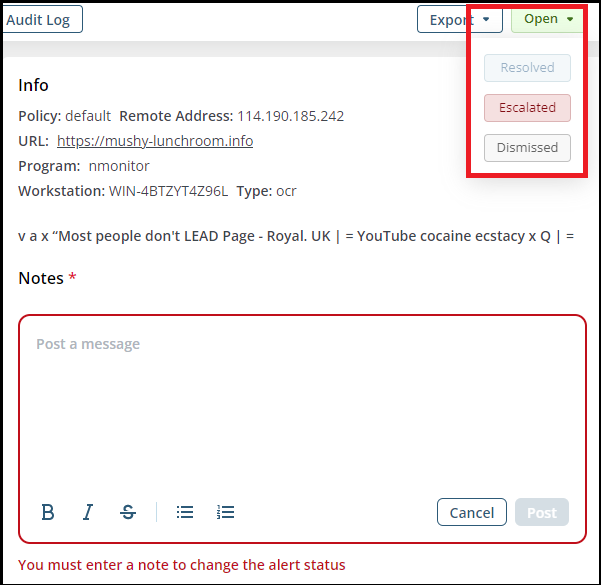 The available Statuses are Open, Escalated, Dismissed, and Resolved.
However, the Notes section must be filled out before the Status can be modified, ensuring each Event receives a proper review at every step of the process.
The Audit Log
You can also view the Event's historical activity by clicking the View Audit Log button at the top of the screen.

The log view shows all activity taken since the Event was triggered, including the Date, the Type of activity taken, and the User. The log can also be downloaded by clicking the Download button.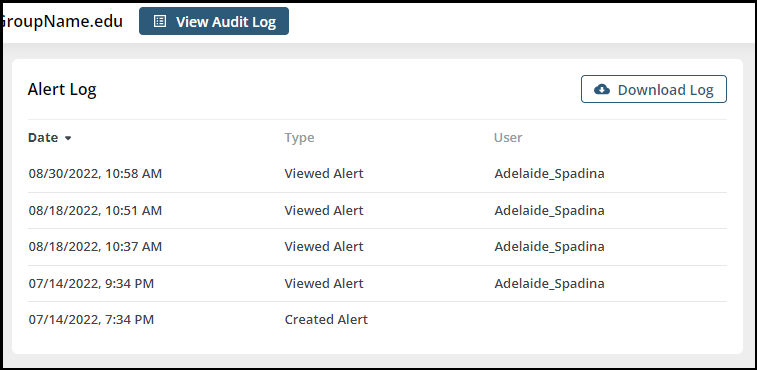 Managing onGuard Events [video]
Additional Information
For more information about onGuard, please refer to the following documentation: